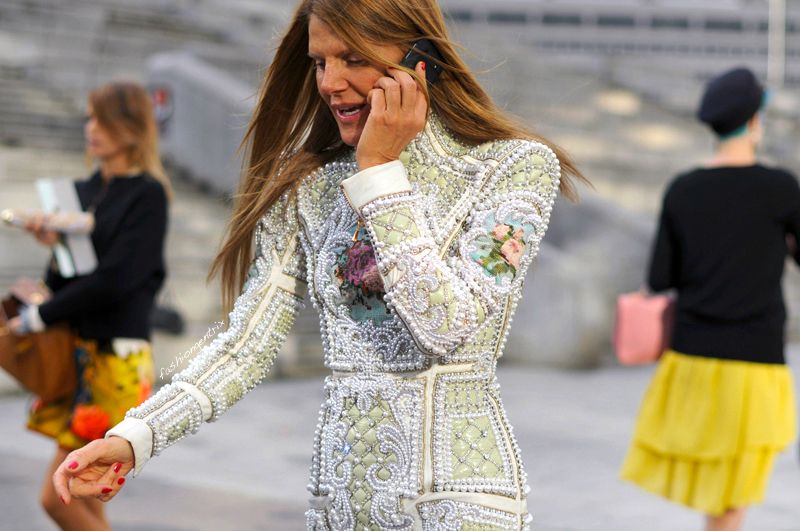 //
When I saw Anna Dello Russo in her Balmain embroidered dress at boulevard de Bercy while she talked to someone on the phone. In my imaginary world I might live in, she talked to me on the phone. We talked about fashion, trends and about how to be the best guardian of fashion. She said that she must run because the Rick Owens show will start soon. "See you tomorrow for lunch" she said.
Back to reality, "Lunch with Anna" is on my wish/to do list. I am not sure if I able to eat my lunch when Anna sits next to me. I think that all the vocabulary in of my head just gone and only silent will stay. I am not the only one, most of us have (not scientifically proved) those list of people we want to have lunch with singers, writers, of course interesting and inspiring people.
Now we are back to signora Russo. Believe me, this dress going to make your bankcard balance $10.000 less in one swipe and do not forget to add those metallic pumps from Fendi. If you can get the dress, the pumps are just one small expense.
What are on your "to-do / wish list" right now? I would love to hear it from you (curiosity). Just tell me on the comment box.
//
//